Birth Support
As a full spectrum doula I offer spiritual, mental, and emotional support to Birthing people and people with newborns in the San Francisco Bay Area. As a person who serves, doulas are here to help you feel safe, protected, and secure in your knowledge about pregnancy, birth, and the physical & emotional changes you might be going through. Please click any investment button below to view the cost of our offerings.
Empowering you to birth how you choose. Together we create a space for you to be free from fear, intrusion, and silencing. You were designed to heal.
Full Spectrum Doula Service
With the support of a doula, Birthing people are less likely to have synthetic medications and hormones administered and also less likely to have a cesarean birth. The services I offer are designed to be culturally competent and inclusive of all families including single parent Birthers and folks who are gender non-conforming to help you have a positive childbirth experience. This service includes two 2-hour prenatal visits, me being "on call" from 2 weeks before the estimated due date until labor, me being present the entire labor and delivery (can range up to 4 days+), and one 2-3 hour postpartum visit which includes a closing ceremony, as well as unlimited email and phone support from the time we are hired until the child is born. If Birthers need more or less support I am happy to arrange that as well.
Prenatal visits are about co-creating a space that feels good for the Birther and helps them to feel confident and supported during their pregnancy journey. The Birther will guide this time together. If Birthers have a partner I encourage them to be present during each appointment as well so that they can deepen their attachment to baby and Birther during this time of expansion as well as become skilled in practices that support the Birther during pregnancy and labor. During our time together I help to address common concerns with herbs, body work, and spiritual tools and practices. Birthers and I work together to find the best natural remedy for their needs. These visits are curated to your needs, whether that be heart to heart chats, taking a walk, working through ideas, or answering any questions you have. These offerings are meant to holistically support Birthers to optimize their health and advocate for them to have their ideal birth experience. The postpartum visit is a time where I will help Birthers understand what to expect during the "4th Trimester", ways to care for their healing bodies, best practices for breastfeeding, best practices for caring for a new born and the opportunity to experience a restorative closing ceremony that soothes the body, mind, and spirit. Please visit our postpartum page to read about what to expect during the closing ceremony.
BENEFITS:
Learn to create a holistic health action plan to best serve you and your baby

Receive prenatal, birth, and postpartum intuitive coaching

Understand the course of labor events, terminology, and medical recommendations

Assistance and support creating a Birth Plan (we will explain options, unpack scenarios, and help to enforce your vision)

Relax in a respectful, inclusive, peaceful, and collaborative environment in your place of delivery (Home, Birth Center, or Hospital)

Learn breathing and centering techniques to connect with your higher self and tap into your inner power to strengthen solutions for various situations during pregnancy and labor

Womb healing (energy support to address in trauma being held in the womb)

Receive non-synthetic, non-chemical, viable alternatives for easing your pregnancy

Receive aromatherapy to help to ease difficult symptoms of pregnancy

Breastfeeding support

Understand basic newborn care techniques (swaddling, bathing, and baby wearing, etc.)

Learn infant soothing strategies

Learn resources for physical postpartum recovery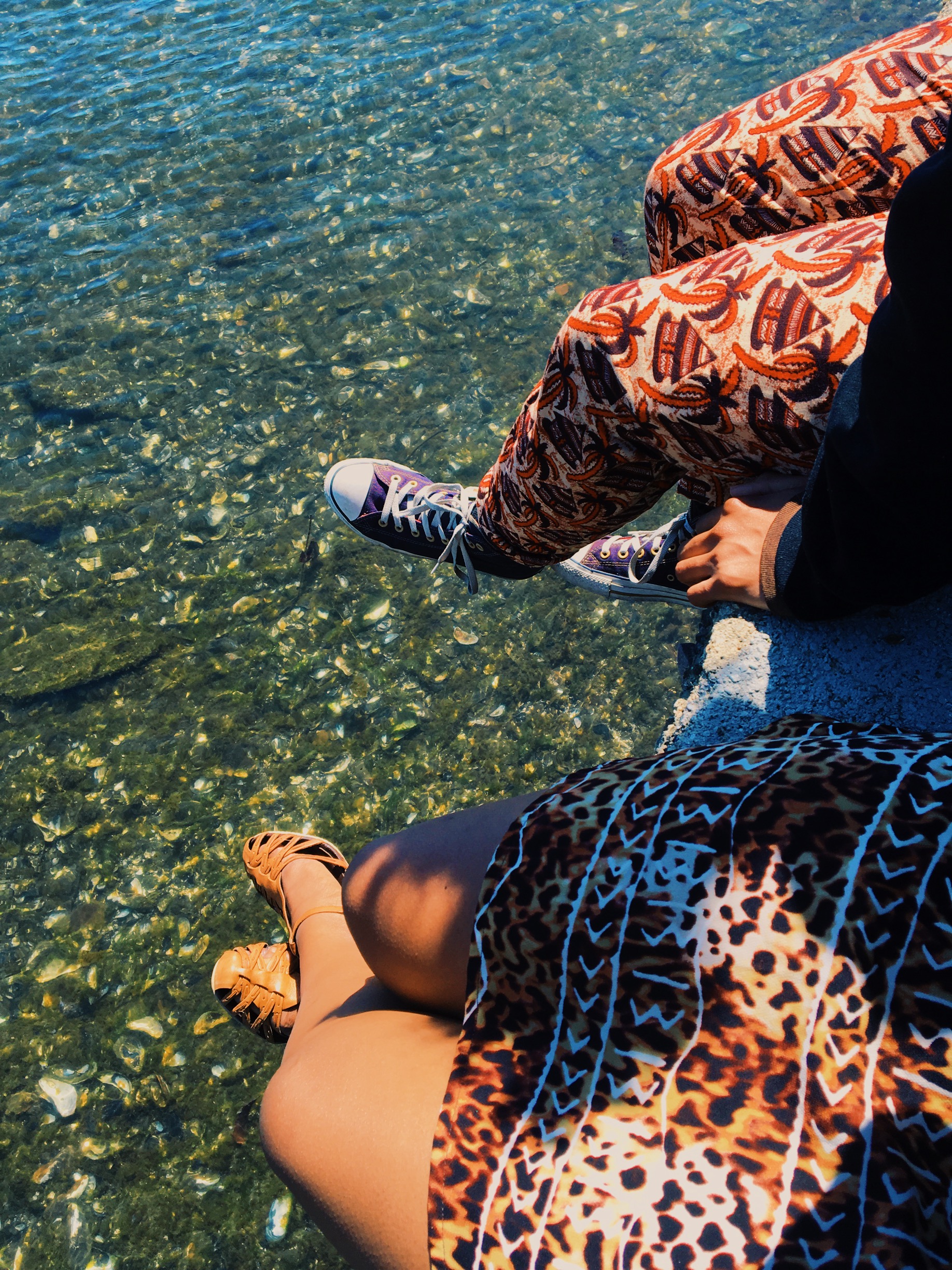 Queer Reproductive + Preconception Health Coaching
You are a worthy parent. Let us help you put your mind at ease by providing you with love-guided support to help you navigate the process of achieving pregnancy and preparing for parenthood.
Queer Reproductive + Preconception Health Coaching
Deciding to start a family can be an intimidating and overwhelming process for some. It is important that individuals and couples have a safe space to receive emotional and spiritual support that honors their journey and choice to make love bloom. Etecia provides private counseling to female, male, transgender, and gender non-conforming adults who identify as apart of the LGBTQIA2S community with attention to cultural norms and needs in a respectful manner. This coaching package includes 2 preconception appointments (in person or on video), unlimited email and phone support until 8 weeks after conception, and 2 appointments during the first trimester of pregnancy.
BENEFITS:
Understand basic human reproductive anatomy

Assess reproductive life plan

Assess financial plan + budget

Receive herbal consultation

Establish and maintain optimum nutrition and movement strategies to support conception and pregnancy

Establish and maintain spiritual practices to support conception and pregnancy

Develop rituals and practices to alleviate anxiety, stress, and fear

Understand basic reproductive anatomy and processes

Understand fertility treatment (methods, cost, service providers, affect on body)

Understand how to navigate primary health care systems and programs

Understand routine testing and procedures in hospital

Understand birthing options

Receive appropriate referral(s) (midwives, doctors, holistic practitioner, specialists, lawyers, etc.)

Understand methods and best practices for achieving pregnancy (including surrogacy) from holistic viewpoint

Understand insurance coverage options

Understand importance of legal protections for family (legal resources provided)

Receive energy support to address any trauma being held in the body
#QueerLikeRadical
If our intentions & offerings resonate, take the next step
Let's flourish together